TOTAL PRIVACY
In the evening, when it cools down outside, after the hike or to finish off the day after a bike ride, canoe trip or some ice skating: relax right under the roof of the Franzerl!
In the loft, your will find the Franzerl's sauna for 4 – 8 people (lying/sitting) with a view of Lake Weissensee. There is also an infrared cubicle for 2 people to soak up some deep heat. After a shower, you can put on your dressing gown and relax on one of the loungers overlooking the lake or on the swing seat.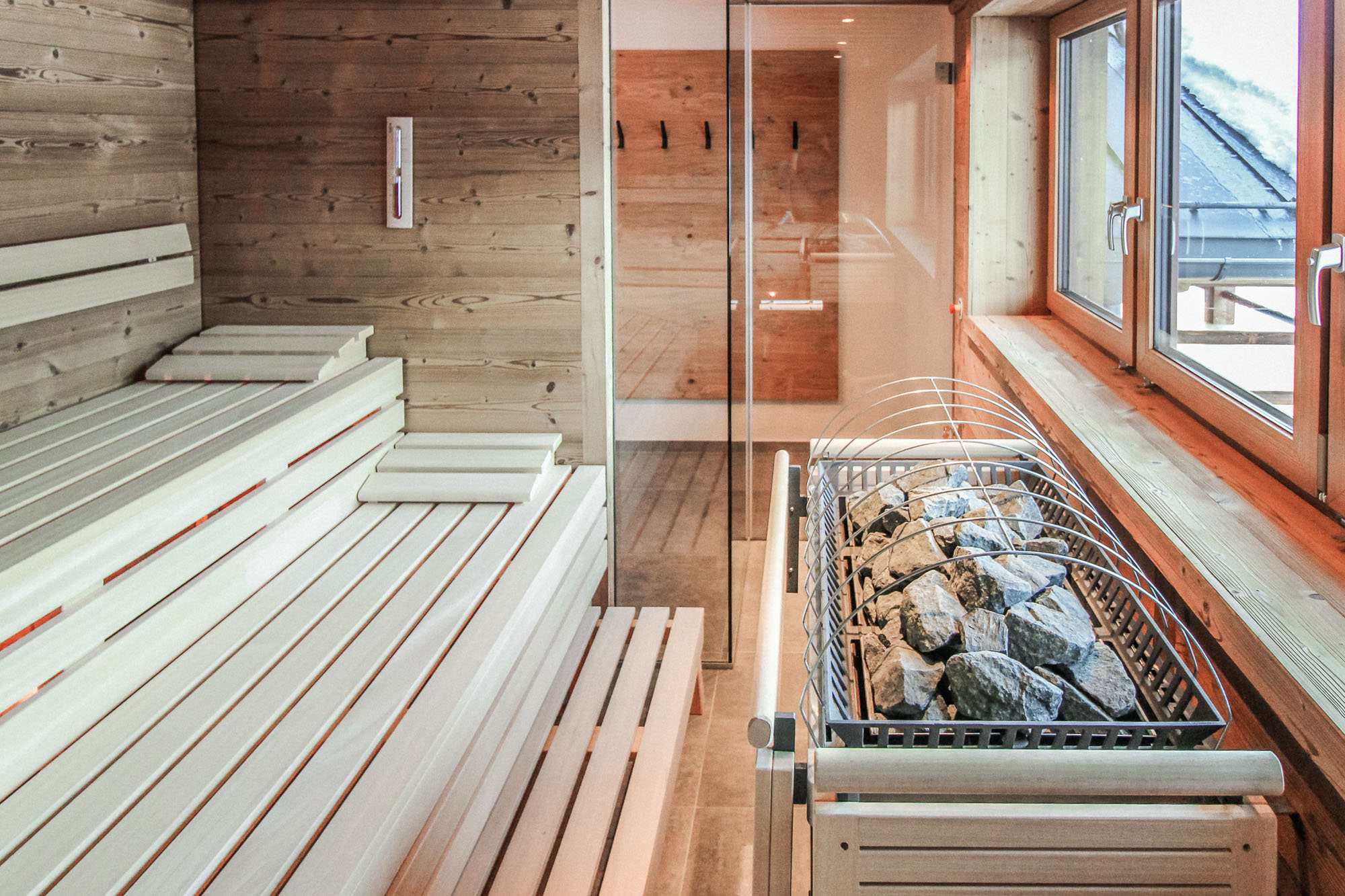 Those who prefer to gain some insights rather than enjoying outdoor sights after the sauna can lie back on one of the daybeds with a good book or settle in the lounge to have a chat or watch TV with a cup of tea or coffee.
If you want a very special relaxation experience
… why not lie back in the bathtub – also in the loft in the private relaxation room – and enjoy the lake view, unless you choose to use this room as the master bedroom.
This room can be separated off from the rest of the floor by a sliding lockable door.
As is the case for every floor in the Franzerl,
the wellness zone also allows you outdoor access to savour the fresh air of the Weissensee location. Standing on the large, 3 metre deep, covered wooden terrace, you have the lake at your feet.
Of course, there are sauna towels and dressing gowns as well as sauna oils available for you in the wellness zone.
With its own wellness zone,
private lake access and accommodation for some 14 people.